Anne Hathaway is one of the most successful actresses in Hollywood. She has won many prestigious awards for her acting skills, including an Oscar for the movie 'Les Misérables'.
She made her breakthrough in the industry as a teenage actress in the movie 'The Princess Diaries'. But slowly and steadily, she mastered the art and emerged as a versatile actress to became a prolific superstar.
She has donned many hats as an actress. Anne Hathaway Cat woman character is one of the most memorable characters in the DC Universe and her portrayal of the assistant of uber-talented Meryl Streep in 'The Devil Wears Prada' is unforgettable.
Anne Hathaway is regarded as one of the most talented actresses in the world and has been frequently compared with legends like Audrey Hepburn and Judy Garland.
Anne Hathaway's Personal Details
Full Name
Anne Jacqueline Hathaway
Nickname
Annie, Ann
Date of Birth
November 12, 1982
Birthplace
New York City, New York, U.S
Age
35 Years
Zodiac sign
Scorpio
Profession
Actress and Singer
Height
in centimeters- 173 cm
in meters- 1.73 m
in feet inches- 5' 8"

Weight
in kilograms- 55 kg
in pounds- 121 lbs

Eye Color
Dark Brown
Hair Color
Dark Brown
Hobbies
Reading Books and Novels, Swimming, Listening to Music
Anne Hathaway's Family Details
Parents
Father- Gerald Hathaway (Labor Attorney)
Mother- Kate McCauley Hathaway (Former Actress)

Siblings
Brother- Michael (Older), Thomas (Younger)
Sister- None

Marital Status
Married
Husband
Adam Shulman

Marriage Date
September 29, 2012
Children
Son- Jonathan Rosebanks Shulman
Daughter- None

Nationality
American
Hometown
New York, USA
Religion
Not Religious
Address
1048 Irvine Avenue
Suite 624
Newport beach, CA 92660
USA

Anne Hathaway's Relationships
Currently, Anne Hathaway is married to Adam Shulman and has two sons Jonathan and Jack. But her present husband isn't the only man in her life. She has dated men from various backgrounds and professions.
Her first rumored relationship was with an American actor Topher Grace who is known for his role in 'That '70s Show'. Second in the list is Hugh Dancy, an actor of English descent. Anne Hathaway and Hugh Dancy met on the set of 'Ella Enchanted' and got bitten by the love bug. Their romance lasted for two years i.e. 2002 to 2004.
One of her most controversial relationships was with a real-estate developer who later turned out to be a con artist. Anne Hathaway and Raffaello Follieri were regarded as a couple from 2004 to 2008.
But their romance ended when Raffaello went to prison for defrauding his investors. After this tragedy in her life, Anne did not venture into any serious relationship until she found a reliable and trustworthy man in Adam Shulman.
The couple dated for 4 years and then finally married on 29 September 2012. They are still married together and have recently given birth to a second child in 2020.
Anne Hathaway's Affairs
Affairs
Topher Grace (1999-2001)
James Holzier (2001-2002) (Rumored)
Scott Sartiano (2002)
Hugh Dancy (2002-2004)
Raffaello Follieri (2004-2008)
Adam Shulman (2008-Present)
James Franco (2011) (Rumored)

Anne Hathaway's Education Details
| | |
| --- | --- |
| School | Millburn High School, New Jersey |
| College | Vassar College Poughkeepsie, New York University, New York |
| Educational Qualifications | Degree in English and Political Science |
Anne Hathaway's Beliefs and Interest
Anne Hathaway's religious beliefs have changed due to her family. As a child, she was an out-and-out Roman Catholic. But when her older brother Michael came out as a homosexual and the Roman Catholic Church did not support him, she switched her allegiance to Episcopal Church.
Anne Hathaway is against child marriage and wants to ensure vaccination of every child. She has also fought for the rights of female child, and won an award for her philanthropy efforts. Anne Hathaway is also a strong supporter of LGBT community. She is constantly fighting a battle in Hollywood to establish women equality.
Anne Hathaway's Early Life
Although Anne has strong English roots, she is a pure-bred American born in Brooklyn. Her father Gerald works in the legal domain and her mother Kate was an actress. As a child, she was inspired by her mother's work, but initially she wasn't allowed to pursue acting as a career.
Anne Hathaway was an active child who loved to play soccer and participate in plays. She did her schooling from Millburn High School. After finishing her graduation at New York University's Gallatin School of Individualized Study, she thought about becoming a teacher, but her love for acting guided her in a different direction.
Anne Hathaway's Career
Anne Hathaway's Early Career
As Anne Hathaway was prolific in plays, she became a mature performer at a very young age. Although she was involved in a Fox television series 'Get Real', her true breakthrough came via a movie called 'The Princess Diaries' in 2001.
It was a Disney film that became a hit amongst teenagers and Anne Hathaway became a mainstream actress. But just as there was success, there was also a failure in the form of another Disney movie called the 'The Other Side of Heaven'.
However, Anne Hathaway in Princess Diaries was so much appreciated by the fans that she was even type casted as a princess and got many similar roles.
But there was another side to Anne as an actress that was unfulfilled and waiting to come out on the screen. So, when 'The Princess Diaries 2: Royal Engagement' flopped, she moved on to other roles.
All Grown Up
Then came movies that showed Anne in a completely different visage. She starred alongside the legendary Heath Ledger in 'Brokeback Mountain'. The movie was completely different from the cutesy movies that she had starred in the early part of her career.
It was a whirlwind ride of emotions and sexuality. The film was successful, and Anne's transition to a mature actress was complete. She also won several academy award nominations for the movie.
Later in 2006, Anne Hathaway's The Devil Wears Prada was released. The movie was all about fashion and transformed Anne's image from a cute actress to a fashionable diva. Her chemistry with veteran Hollywood actress Meryl Streep was also appreciated.
She even played wacky roles in 'Get Smart' where she donned the role of Agent 99. From 2009 to 2011, she constantly kept on experimenting with different roles of different shades. She also starred in the multi-starrer 'Valentine's Day' alongside Topher Grace, her former boyfriend.
Real Success in Career
In 2012, Anne Hathaway movies were regarded as bankable, so she started getting the attention of the biggest directors in the industry including Christopher Nolan. She played the role of Catwoman in 'The Dark Knight Rises'.
Her performance was regarded as one of the best in the movies. The Batman movie did extremely well and became one of the three highest grossing movies in 2012.
Apart from getting commercial success, Anne Hathaway broke new grounds with her critically-acclaimed performance in 'Les Misérables'. She played the role of a dying prostitute, and she played with such finesse that she even got a 'Supporting Actress' Oscar for the movie.
Anne has also lent her voice in the movie 'Rio 2', which is another top-grossing movie in her successful career. In 2014, she starred in a top-of-the-line Sci-Fi movie 'Interstellar'. It was another megahit for Anne Hathaway and Christopher Nolan partnership.
Immediate Past and Present
Anne Hathaway Ocean's 8 is one of her most popular recently released movies. It is a female-centric spin-off of the George Clooney-Brad Pitt starrer. The movie did well at the box office and grossed nearly 300 million dollars.
Her more recent films in 2019 include 'The Hustle' and 'Serenity', which haven't done too well commercially. But we expect Anne Hathaway 2020 and the future to hold great things for the talented actress.
Anne Hathaway's Earnings
Anne Hathaway net worth is estimated at a cool 35 million dollars in 2020. The fact that her movies over the years have grossed nearly 7 billion dollars makes her a superstar in every sense of the word. She was also rated as a top 100 celebrity by Forbes magazine in 2009.
Anne Hathaway's Revenue
| | |
| --- | --- |
| Salary | $12 million per movie (as in 2015) |
| Net Worth | $35 million |
Anne Hathaway's Assets
| | |
| --- | --- |
| Cars | Volvo XC 70, Audi R8 spyder, Audi A5, Porche Carrera s converible |
Anne Hathaway's Favourite Things
| | |
| --- | --- |
| Favorite Actors | Joaquin Phoenix and Ralph Fiennes |
| | |
| --- | --- |
| Favorite Book | The Secret Garden (By Frances Hodgson Burnett) |
| | |
| --- | --- |
| Favorite Films | Elizabeth (1998), Stand by Me (1986), Le Fabuleux destin d'Amélie Poulain (2001), Pretty Woman (1990) and City of God (2002) |
| | |
| --- | --- |
| Favorite Novel | The Fountainhead (Ayn Rand) |
Anne Hathaway Filmography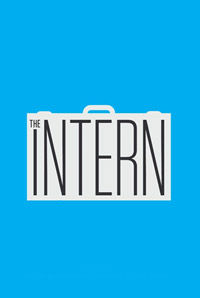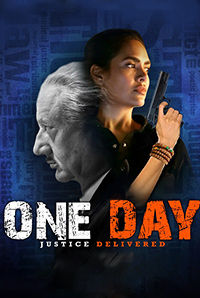 One Day
Actor
Drama | Thriller
73%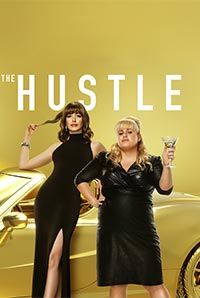 The Hustle
Actor
Comedy
66%
Ocean`s 8
Actor
Action | Crime | Thriller
74%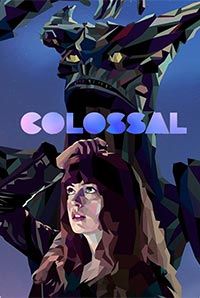 Colossal
Actor
Comedy | Sci-Fi | Thriller
57%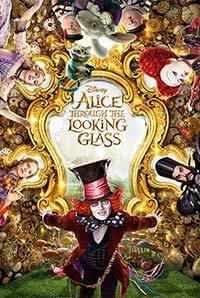 Alice Through The Looking Glass (3D)
Actor
Adventure | Black / Dark Comedy | Fantasy
79%
Interstellar
Actor
Adventure | Musical | Sci-Fi
95%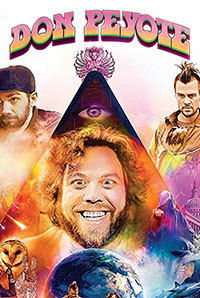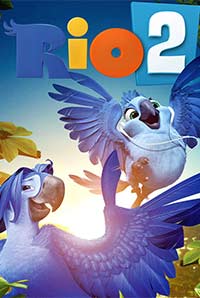 Rio 2 (2D)
Voice
Adventure | Animation | Comedy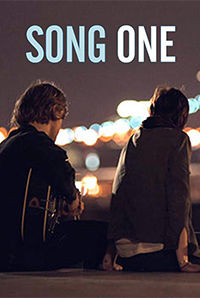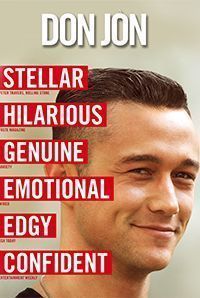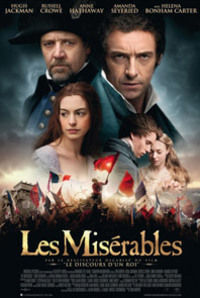 Les Miserables.
Actor
Drama | Musical | Romantic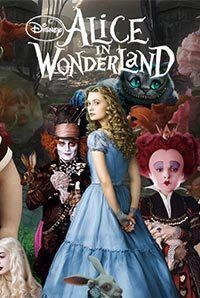 Alice In Wonderland
Actor
Adventure
The Dark Knight Rises
Actor
Action | Crime | Drama
79%
Rio
Voice
Action | Adventure | Animation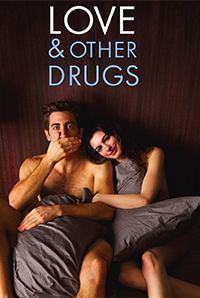 Love And Other Drugs
Actor
Drama | Romance
Valentine`s Day
Actor
Romance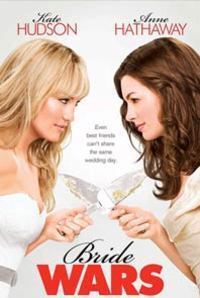 Bride Wars
Actor
Comedy | Romantic
Rachel Getting Married
Actor
Drama | Romance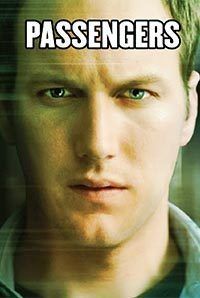 Passengers
Actor
Drama | Mystery | Romance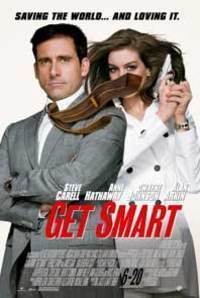 Get Smart
Actor
Action | Comedy | Thriller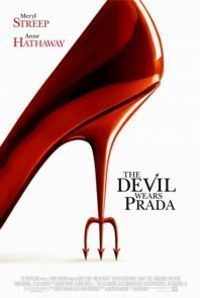 The Devil Wears Prada
Actor
Comedy
Becoming Jane
Actor
Drama | Romance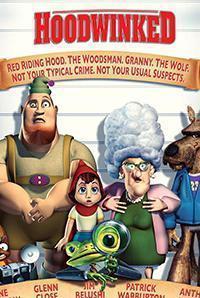 Hoodwinked!
Actor
Animation | Black / Dark Comedy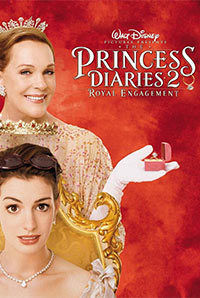 The Princess Diaries 2: Royal Engagement
Actor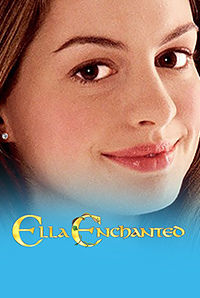 Ella Enchanted
Actor
Comedy | Fantasy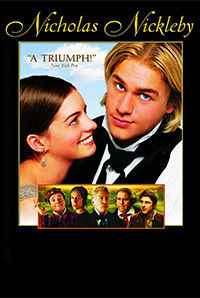 Nicholas Nickleby
Actor
Drama | Romance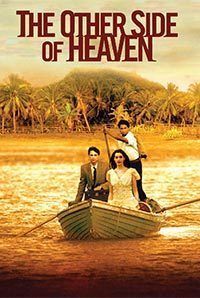 The Other Side of Heaven
Actor
Drama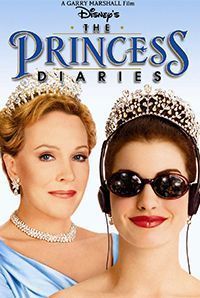 The Princess Diaries
Actor
Black / Dark Comedy | Romance
Anne Hathaway Awards
| | | |
| --- | --- | --- |
| Oscars – Best Actress In A Supporting Role | 2013 | Les Miserables |
Anne Hathaway Trivia
In 2010, Anne Hathaway hosted the Nobel Peace Prize Concert in Oslo, Norway.
---
Jessica Biel was considered for the role of Selina Kyle/Catwoman in The Dark Knight Rises (2012) and Les Miserables (2012). Both roles in the same year eventually went to Anne Hathaway.
---
During the audition for The Princess Diaries, Anne Hathaway accidentally fell off of her chair. It was this mishap that landed the role in her lap.
---
Before Anne Hathaway, the role of Andie Sachs in The Devil Wears Prada was originally offered to actress Rachel McAdams, who declined it.
---
For her role in The Devil Wears Prada, Anne Hathaway had to wear butt pads to look size 6. Interestingly, she kept the pads she wore in the film.
---
Anne Hathaway has supported The Step Up Women's Network (women's empowerment organization), The Creative Coalition, The Human Rights Campaign, St.Jude's Children Research Hospital, and more.
---
Anne Hathaway has offered monetary support for organizations in favour of same sex marriage, and has also served as a LGBT rights activist.
---
In 2016, UN Women chose Anne Hathaway as the global Goodwill ambassador for promotion of gender equality.
---
Anne Hathaway has been the face of beauty giant Lancome's fragrance labelled 'Magnifique'.
---
Anne Hathaway also been the brand ambassador for the leading Chinese eyewear brand, Bolon.
---
During her affair with Raffaello Follieri, Anne Hathaway did participate actively as a member of board of directors for the charitable Follieri Foundation that offered vaccinations to children in Third World countries. However, there was an investigation conducted by IRS on claims of no filing done for non-profit information forms. Hathaway smartly evaded any resulting legal issues by calling off her relationship with Follieri in 2008.
---
In 2008, Follieri was arrested on charges of posing as the contact person for defrauding investors to put millions of dollars in a scheme based on real-estate investments. As part of the investigations in this matter, Anne Hathaway was drawn into this controversy and FBI had even confiscated her private journals from Raffaello's apartment in New York.
Anne Hathaway's Personal Quotes
In Hollywood you have to be careful if you go above a six, then you`re considered fat. I`m considered to be, I hope, an actress, and you can get away with a couple of extra pounds if you are trading on your talent instead of your sex appeal. I don`t have time to be tortured about my weight.
---
I disagree with a couple of the stances of the Catholic Church. My older brother is gay and it's important for me to be able to love him completely and freely and it's important for me to spread beliefs in the world that are not going to limit people in their love.I can't support a religion that doesn't support my brother.
---
I used to believe that love was finding someone who would lead you through the deep water.
---
Quite frankly, I didn't become an actor to become a movie star. I have never dreamed about being the most famous person on the planet. I just want to do really good work.
---
I believe I've always been a big believer in equality. No one has ever been able to tell me I couldn't do something because I was a girl.